PRODUCT FEATURES
AWWA Flange Manufacturer to Rocket Your Business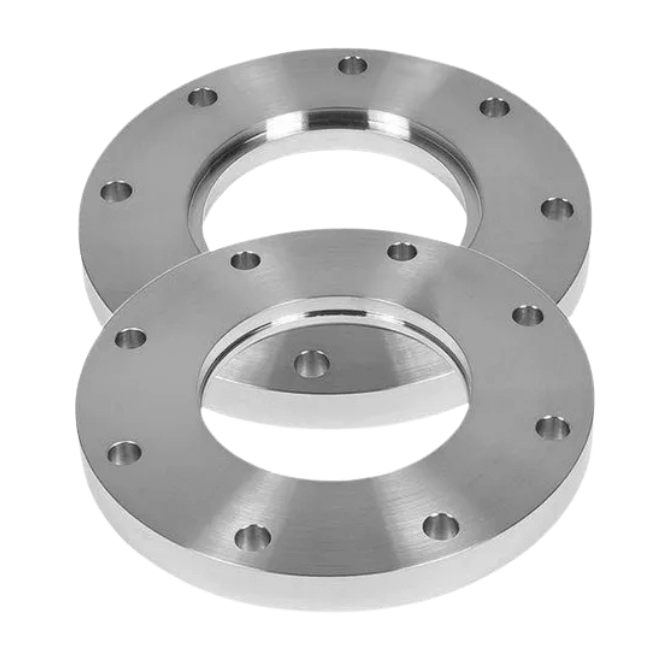 PRODUCTS
Proud To Offer A Wide Variety Of Flanges
If you are looking for something specific that isn't listed on our website yet, just contact us today!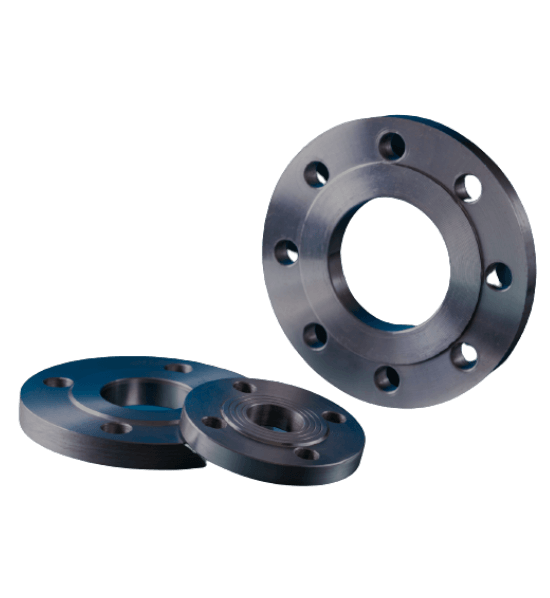 ABOUT US
Who Is Oflange.com
oflange.com have seen that today there are also many flange companies in China & internationally. However, their solutions were still stuck a few years ago.
In fact, we have been upgraded in recent years, and oflange.com hope our smart and flexible solutions can inject fresh blood into this market.
PARTNER




BUYER'S GUIDE
AWWA Flange
The AWWA flange is a type of pipe fitting that is used to connect two pieces of pipe. It is commonly made from forged steel, but it can also be made from other materials such as cast iron, brass, and aluminum. The AWWA flange has a number of different features that make it a popular choice for many applications.
This allows it to be used in a variety of applications, from small residential projects to large commercial projects. The AWWA flange is also available in a number of different configurations, which makes it easy to find a model that will fit your specific needs.
Another feature that makes the AWWA flange a popular choice is its strength and durability. The forged steel construction ensures that the flange can withstand high pressure and temperatures, while the corrosion-resistant coating helps to prevent rust and corrosion.
1. AWWA Flange Definition
An AWWA flange is a type of connector used in piping and plumbing systems. AWWA flanges are standardized and come in different classes. AWWA flanges are known for their durability and ease of use.
AWWA stands for the American Water Works Association. AWWA's goal is to protect public health by providing safe drinking water worldwide.
AWWA created a standard for AWWA blind flanges, which ensures that each flange will fit with any other AWWA flange, regardless of the manufacturer. AWWA flanges are tested in AWWA testing facilities.
AWWA flange classes range from Class 150 to Class 300. AWWA flange classes are designated by a 3 digit number with the AWWA designation code in front of it. The AWWA blind flange designation code will have "W" for welded auxiliary connections body AWWA flanges, "C" is cast body AWWA flanges, or "S" for forged body AWWA flanges.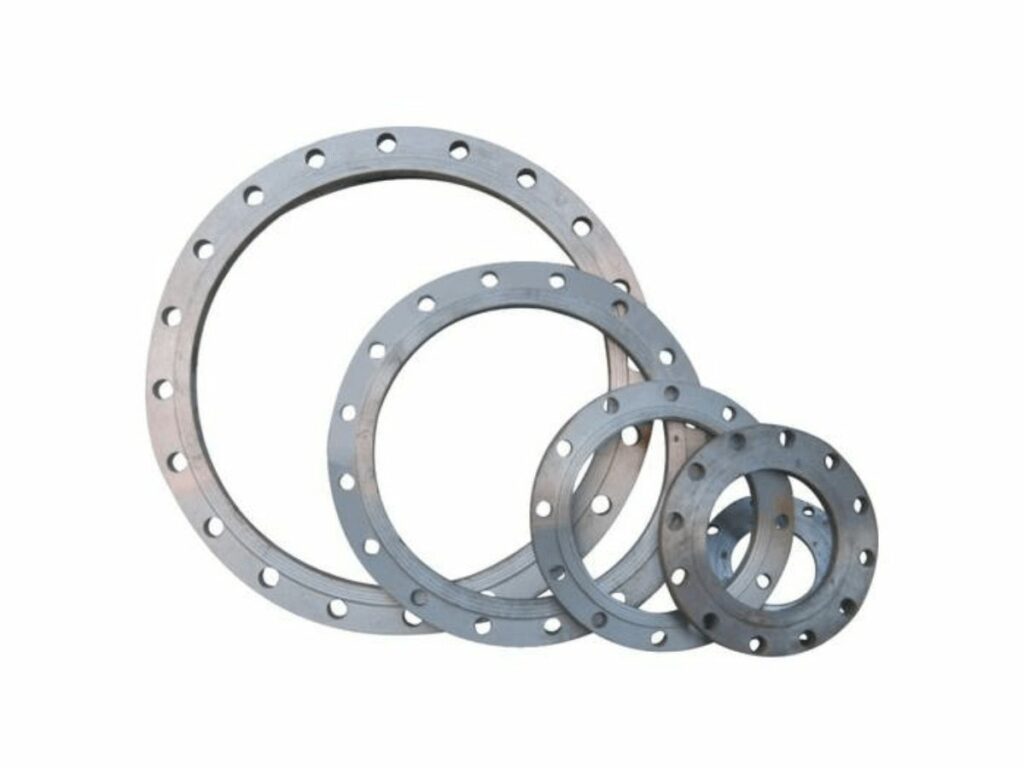 2. Different AWWA Class
AWWA flange class is an important designation when choosing AWWA flanges. AWWA flange classes indicate the type of material used for the body and face, the pressure limitations, and test requirements.
The different AWWA flange classes are:
AWWA C100
The AWWA C100 standard specifies the AWWA flanges dimensions and tolerances for flanges made from cast iron, ductile iron, or steel. It also includes requirements for gaskets, bolts, and nuts. Flanges that meet the AWWA C100 standard are suitable for use in water and wastewater systems.
AWWA S160
The AWWA S160 standard covers the manufacture of flanges and their use in waterworks service. This AWWA flange standard applies to forged steel flanges, malleable iron flanges, and ductile iron flanges.
It specifies the AWWA flange dimensions and tolerances for these flanges, as well as the test methods that should be used to verify their qualifications.
AWWA W350
AWWA W350 is a flange material that is made of ductile iron. It is an AWWA class d flange often used in the water and wastewater industries, as well as in other industrial applications.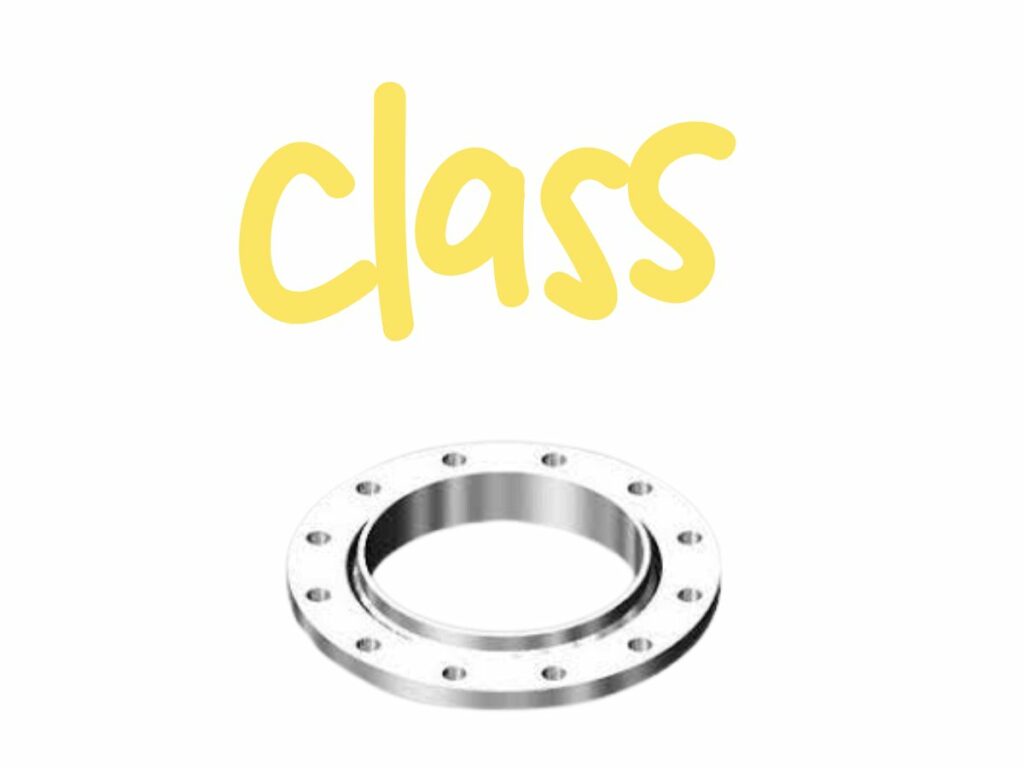 3. The Difference Between AWWA Flange and Other Flange Types
There are other types of flanges that are not AWWA flanges. AWWA flanges have a very specific definition that separates them from other plumbing flange types:
Material
AWWA flanges are usually described as being made of cast alloy, forged steel, or welded steel.
With Different Class
AWWA c228 flange classes also vary compared to other types of pipe fittings, such as "J" (ASTM A105) or "F" (ASTM A350).
Water System
AWWA flanges are intended for use on potable water systems whereas other types of pipe fittings are not.
Dimension
AWWA flange dimensions are different from other plumbing flange types, which have thickness requirements that vary based on the size. For example, AWWA S160 AWWA flanges must be no more than 1/2″ thick, AWWA W350 AWWA flanges are permitted up to 3/4″ thickness.
Sanitary Fitting
AWWA c207 class b flanges are intended for use with AWWA sanitary fittings. Other types of flanges, such as J-type flange, will not fit AWWA sanitary fittings.
4. AWWA Standards
AWWA flange standards are created by AWWA committees. AWWA standards focus on water quality, corrosion, pressure rating, and installation of AWWA flanges.
AWWA standards impact the design of AWWA flange manufacturing processes. For example, AWWA C700 has a 20 psi minimum yield strength requirement; this will impact the AWWA flange manufacturing process.
AWWA C700 flanges will be made of lower quality steel flanges than AWWA S160 flanges, which do not need to meet the 20 psi minimum yield strength requirement.
AWWA standards also impact the material specifications for AWWA flanges. For example, AWWA c207 class d standard flanges have a maximum carbon content of 0.25%. AWWA S160 AWWA flanges may be made of AISI 1045, whereas AWWA W350 AWWA flanges must be made of higher quality steel, AISI 1010 or better.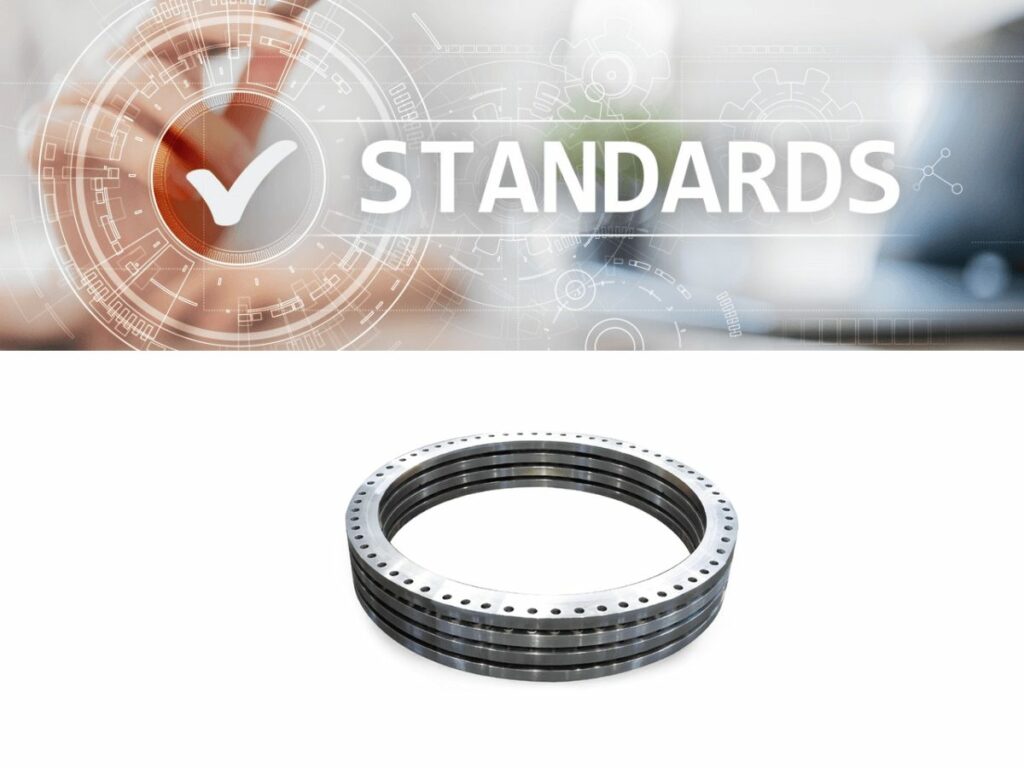 5. AWWA Flange Material
AWWA Flange Material is a commonly used material in the making of flanges. It is an alloy that is made up of steel and chromium. The alloy has a high resistance to corrosion and abrasion. AWWA flange material is also non-magnetic and has good machinability.
AWWA flange materials are mostly used in industries and mechanical workshops. AWWA Flanges typically consist of a resilient or soft material. AWWA Flange manufacturers mainly use two types of AWWA Flanges:
Alloy
Alloy is a material that is made by combining two or more elements, at least one of which is a metal. The resulting material has different properties than the individual metals. There are many different types of alloys, each with its own advantages and disadvantages. Some alloys are stronger than steel, while others are more corrosion-resistant.
Chromium
Chromium is the best material to use for AWWA flanges. However, when used properly it can provide a very strong and durable flange. Chromium is a chemical element with the symbol Cr and atomic number 24.
It is a hard, silvery metal that takes a high polish. It is found in several ores, including chromite, and is used to produce stainless steel and other alloys.
6. AWWA Flange Dimensions
When it comes to flanges, AWWA has a few different dimensions that they follow. There are three standard flange classes which are Class 150, Class 300, and Class 600. The dimensions for these classes are as follows:
Class 150
The inside diameters of the flanges range from 2 1/2″ to 24″. The thickness of the flange ranges from 3/8″ to 2″. The bolts are 1 1/4″ to 6″.
Class 300
The inside diameters of the ring flanges range from 2 1/2″ to 24″. The thickness of the flange ranges from 3/8″ to 2″. The bolts are 1 1/4″ to 8″.
Class 600
The inside diameters of the flanges range from 2 1/2″ to 48″. The thickness of the flange ranges from 3/8″ to 4.5″. The bolts are 1 1/4″ to 12."
The AWWA standard also states that these dimensions are not for imperial flanges, such as those found in the United Kingdom or Canada. AWWA flanges will either be marked AWWA or AWWA USA.
| Class | Description |
| --- | --- |
| Class 150 | The inside diameters of the flanges range from 2 1/2″ to 24″. The thickness of the flange ranges from 3/8″ to 2″. The bolts are 1 1/4″ to 6″. |
| Class 300 | The inside diameters of the ring flanges range from 2 1/2″ to 24″. The thickness of the flange ranges from 3/8″ to 2″. The bolts are 1 1/4″ to 8″. |
| Class 600 | The inside diameters of the flanges range from 2 1/2″ to 48″. The thickness of the flange ranges from 3/8″ to 4.5″. The bolts are 1 1/4″ to 12." |
7. AWWA Flange Manufacturing Process
The manufacturing procedure of AWWA Flange is as follows:
Step #1 Selecting the Materials For Flange
The AWWA flange manufacturing process begins with the selection of the material. The material is then cut to the desired size and shape.
Step #2 Create Holes for the Bolts
The next step is to create the bolt holes. This is done by using a punching machine.
Step #3 Clean and Inspect
The flange is then cleaned and inspected for any defects.
Step #4 Galvanize the Flange
The finishing process includes painting or galvanizing the flange.
8. The Benefits of AWWA Flange
Many advantages of utilizing an AWWA flange include the following:
Manufactured to Strict Standards
AWWA flanges are manufactured to strict standards in order to ensure compatibility and safety. AWWA flange rating classes specify the type of flange, bolt circle diameter, and number of bolts. AWWA flanges are also designed and manufactured to meet or exceed the American National Standards Institute (ANSI) B16.5 Pipe Flanges and Flanged Fittings standard.
Available in a Variety of Sizes and Classes
AWWA flanges are available in a variety of sizes and classes to meet your needs. AWWA offers three standard flange classes – Class 150, Class 300, and Class 600. AWWA flanges are also available in a variety of materials, including stainless steel, carbon steel, and alloy steel.
Can Withstand Harsh Environments
AWWA flange is a type of flange that is specially designed for use in waterworks applications. AWWA flanges are corrosion resistant and can withstand harsh environments.
Easy To Install and Require Minimal Maintenance
AWWA Flanges are easy to install. In many cases, they can be installed by a single person. AWWA flanges also require minimal maintenance. This makes them a great choice for industrial applications.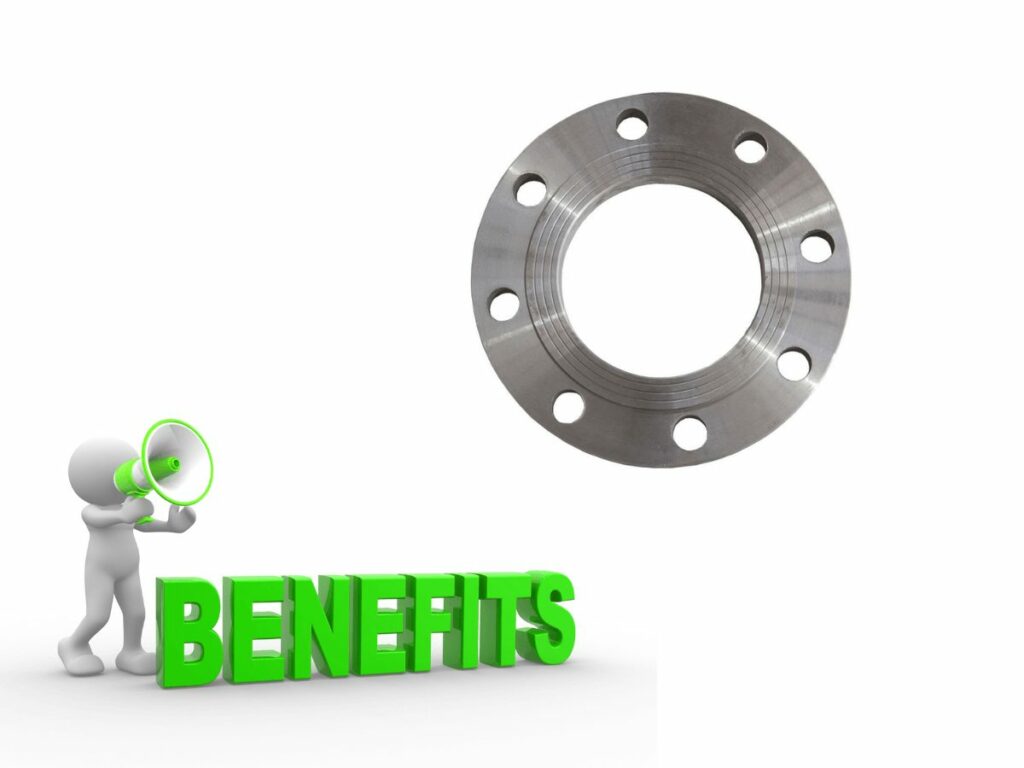 9. AWWA Flange Average Cost
Larger AWWA flanges typically cost more than smaller ones. AWWA flange price is often around $2-4. AWWA flange price varies from AWWA flange to AWWA flange.
AWWA Flange Price is determined by a few factors. AWWA standards, AWWA class, material type, and size can all affect AWWA flange price. AWWA prices usually range from $2-4 with the average being around $2. AWWA flange price varies depending on AWWA flange.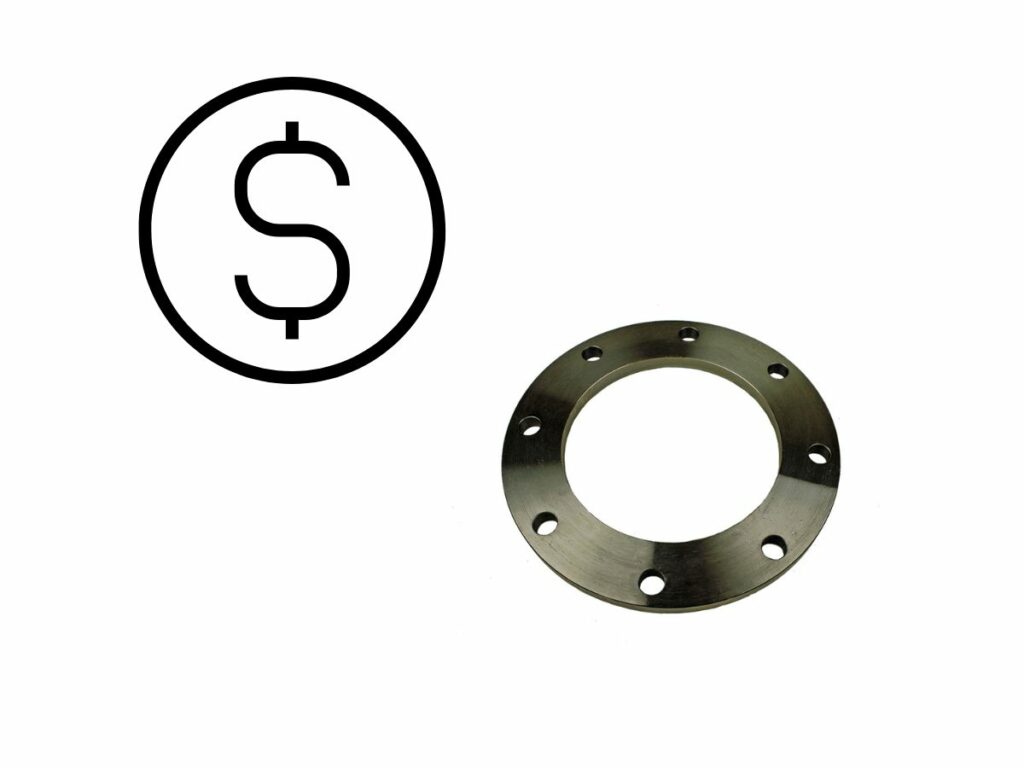 10. 4 Maintenance Tips for AWWA Flange
A properly installed and functioning AWWA flange is an important part of a piping system. However, like any other component in a piping system, it requires periodic maintenance to ensure optimal performance. Here are some tips on how to maintain your AWWA flange:
#1 Inspect AWWA Flange for Damage Prior to Use
Prior to using an AWWA flange, it is important to inspect it for any damage. Look for nicks, dents, or other signs of damage that could affect the seal of the flange. If you find any damage, do not use the flange and contact a professional for repairs.
#2 Make Sure Gaskets and Bolts Are in Good Condition
When it comes to ensuring the proper functioning of your AWWA flange, it is important to make sure that the gaskets and bolts are in good condition. You should also make sure that they are properly tightened. Failing to do so can result in a number of problems, including leakage and damage to the flange.
#3 Check AWWA Flange Alignment Prior to Installation
AWWA flanges should be checked for alignment prior to installation. Improperly aligned flanges can cause a number of problems, including leakage and high-stress levels. Flange misalignment can also lead to a loss of efficiency and an increase in operating costs.
#4 Lubricate Bolts and Gaskets
It is important to lubricate the bolts and gaskets on AWWA flanges with a non-petroleum-based lubricant. This will help to ensure that the flange functions properly and does not leak.
If you want to know how flanges are produced, watch this video.
11. Final Words
We have a wide range of products that can meet your needs, from forged steel flanges to malleable iron fittings. Plus, we offer custom fabrication services to ensure that you get the perfect product for your application.
Our products are made to the highest quality standards and backed by our industry-leading warranty. So you can be sure that you're getting the best product available when you choose AWWA Flange.
Contact us today to learn more about our products and services!
FEATURE BLOGS
READY TO LEARN MORE?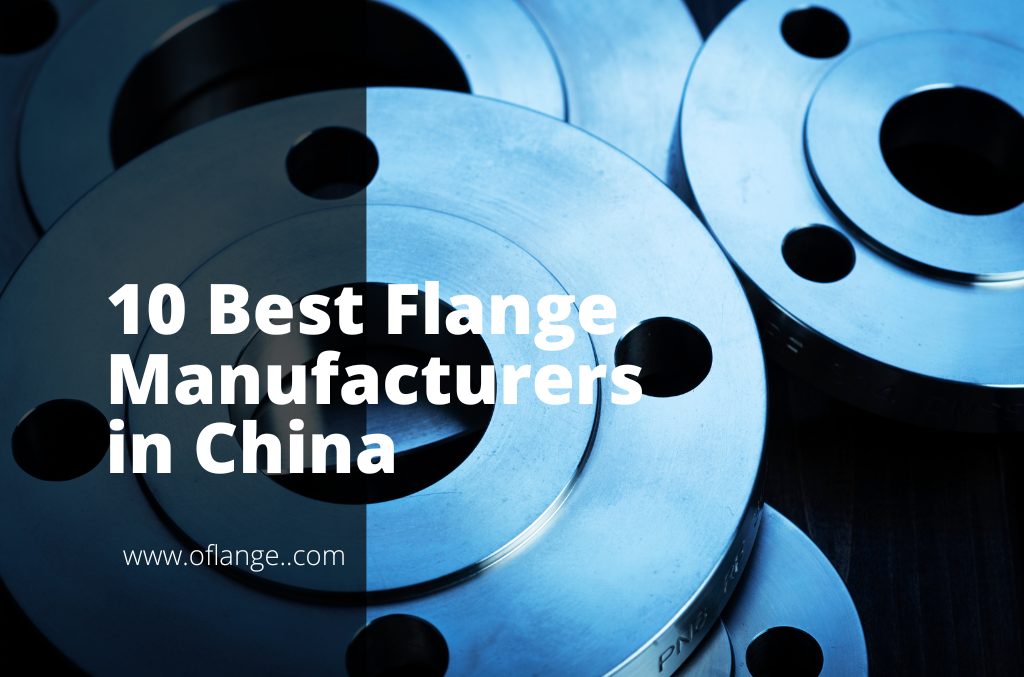 If you're looking for a quality flange manufacturer in China, look no further than this list of 10 top-rated suppliers! With years of experience and a commitment to quality, these companies are sure to meet your needs.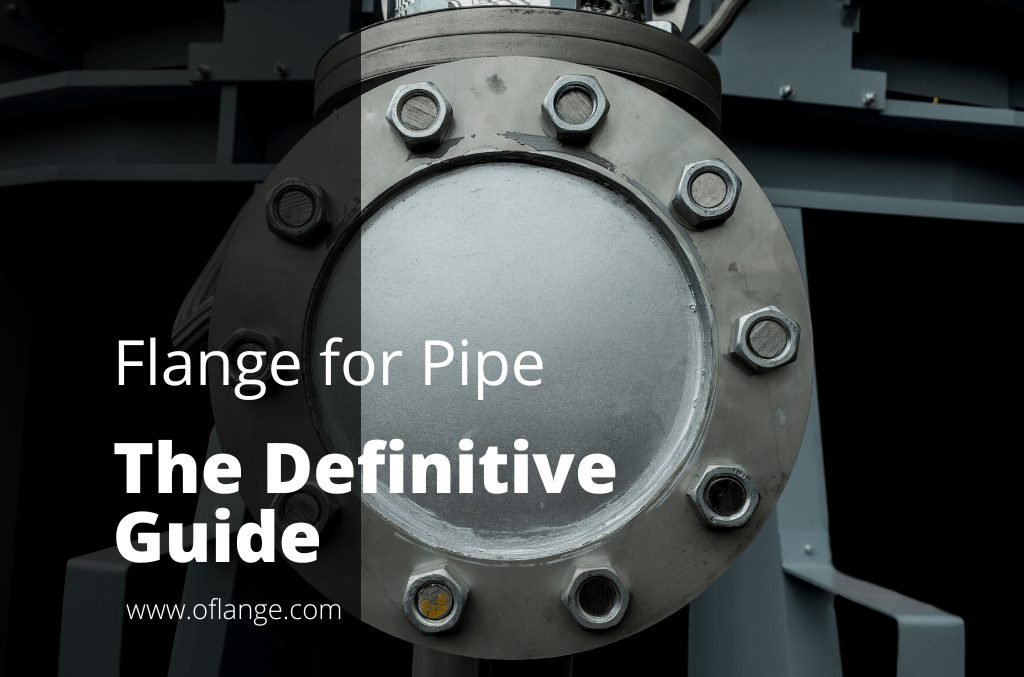 Want to learn about flange for pipe? This guide will teach you everything you need to know, from the basics to more advanced concepts.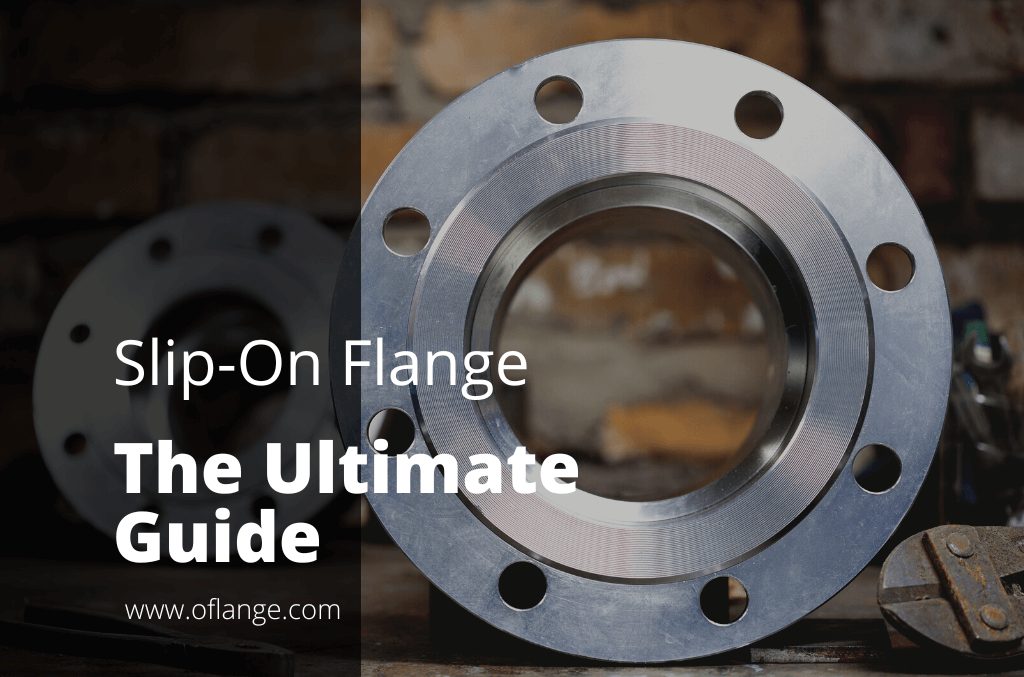 A slip-on flange is an easy-to-use, boltless pipe sealing solution. It's available in a wide range of sizes and pressure ratings to fit your needs.